What is a Ceramic Coating?
Ceramic coating is the newest and best way to protect your vehicle, inside and out. Unlike paint protections from the past like waxes and polymer sealants, ceramic coatings can withstand high heat and abrasion for a long period of time, protecting your vehicle all year around. The most noticeable difference between traditional paint protection and ceramic coating is the ease of cleaning your vehicle once it has been coated. Ceramic coating provides a durable, hydrophobic layer so that water and corrosive materials either slide off or are extremely easy to clean off. Ceramic coating can be applied to painted surfaces, metal, plastic, and glass. Contact JNG Auto Reconditioning in Salt Lake City to learn more!
Maintain Your Perfect Finish
Modern ceramic coating products have made many car owners happy because they enable them to protect their cars against the elements and other damaging incidents involving things like bird droppings, acid rain, tree sap, and oxidation. Ceramic coatings offer an impressive array of protection by forming a crystal clear shell around your vehicle once it is cured atop a hard surface. A ceramic paint coating is not only durable but will also repel water and other liquids. This transparent layer of armor will protect your car, preventing the effects of UV rays, road grime, and harsh chemicals from wearing the paintwork down. This coating will also prevent scratches and swirl marks from appearing. When properly applied and cared for, this semi-permanent ceramic shield will last for years, requiring little more than a quick rinse when dirtied.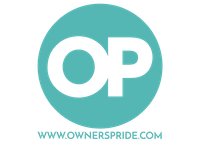 Owners Pride Ceramic Will Help
The durable protection of this clear coating extends the life of your vehicle's paint job, meaning you can avoid breaking the bank for repairs. Owner's Pride Ceramic Coating can be applied to nearly every aspect of your vehicle including paint, rims, glass, plastic, headlights, fabric, leather, carpet, and vinyl. Owner's Pride Ceramic Coating is the result of decades of research, development, and field experience in protecting vehicles. It provides a high-quality & long-lasting level of protection against scratches, corrosion, acid rain, and more by inhibiting the penetration into the surface. It is a Hydrophobic coating leveraging silica technology that chemically bonds with a factory clear coat to provide a layer of protection that is more permanent and resilient than wax or other polymers. This creates an impenetrable layer to UV, weather, acids, pollutants, bird droppings, tree sap, and anything else that threatens your vehicle's surface.
"Very professional"
Very professional company with strong work ethic, highly skilled. We have used their services continually for 15 years.
— Kent
"These guys are excellent"
Highly recomended, these guys are excellent! We save thousands by using thier services on a weekly basis. Superb!
— Adam
"Without a doubt JNG Auto Reconditioning is the best"
Without doubt JNG Auto Reconditioning is the best when it comes to Opti Coat Nano Coating, scratch removal, touch up, bumper blends too, we use their services on a weekly basis. Thank you
— JIM
Sign Up For Our Newletter