What is a Ceramic Coating?
Ceramic coating is the newest and best way to protect your vehicle, inside and out. Unlike paint protections from the past like waxes and polymer sealants, ceramic coatings can withstand high heat and abrasion for a long period of time, protecting your vehicle all year around. The most noticeable difference between traditional paint protection and ceramic coating is the ease of cleaning your vehicle once it has been coated. Ceramic coating provides a durable, hydrophobic layer so that water and corrosive materials either slide off or are extremely easy to clean off. Ceramic coating can be applied to painted surfaces, metal, plastic, and glass. Contact JNG Auto Reconditioning in Salt Lake City to learn more!
Maintain Your Perfect Finish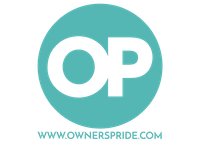 Owners Pride Ceramic Will Help
"Very professional"
Very professional company with strong work ethic, highly skilled. We have used their services continually for 15 years.
— Kent
"These guys are excellent"
Highly recomended, these guys are excellent! We save thousands by using thier services on a weekly basis. Superb!
— Adam
"Without a doubt JNG Auto Reconditioning is the best"
Without doubt JNG Auto Reconditioning is the best when it comes to Opti Coat Nano Coating, scratch removal, touch up, bumper blends too, we use their services on a weekly basis. Thank you
— JIM
Sign Up For Our Newletter