Everyone loves it when they have a clean, shiny car, but sticking to a regular waxing schedule can be a huge pain. Not only is it time consuming, it can also be expensive and can cause physical pain as you spend hours buffing out every inch of your car. Plus, the results only last for a couple weeks at a time, meaning you'll have to go through the whole process again before you know it. But all of that is changing with ceramic coating! This long-lasting treatment bonds to your car's finish and removes the need for waxing altogether. Learn more today and schedule your own ceramic coating appointment with JNG Auto Reconditioning in Salt Lake City!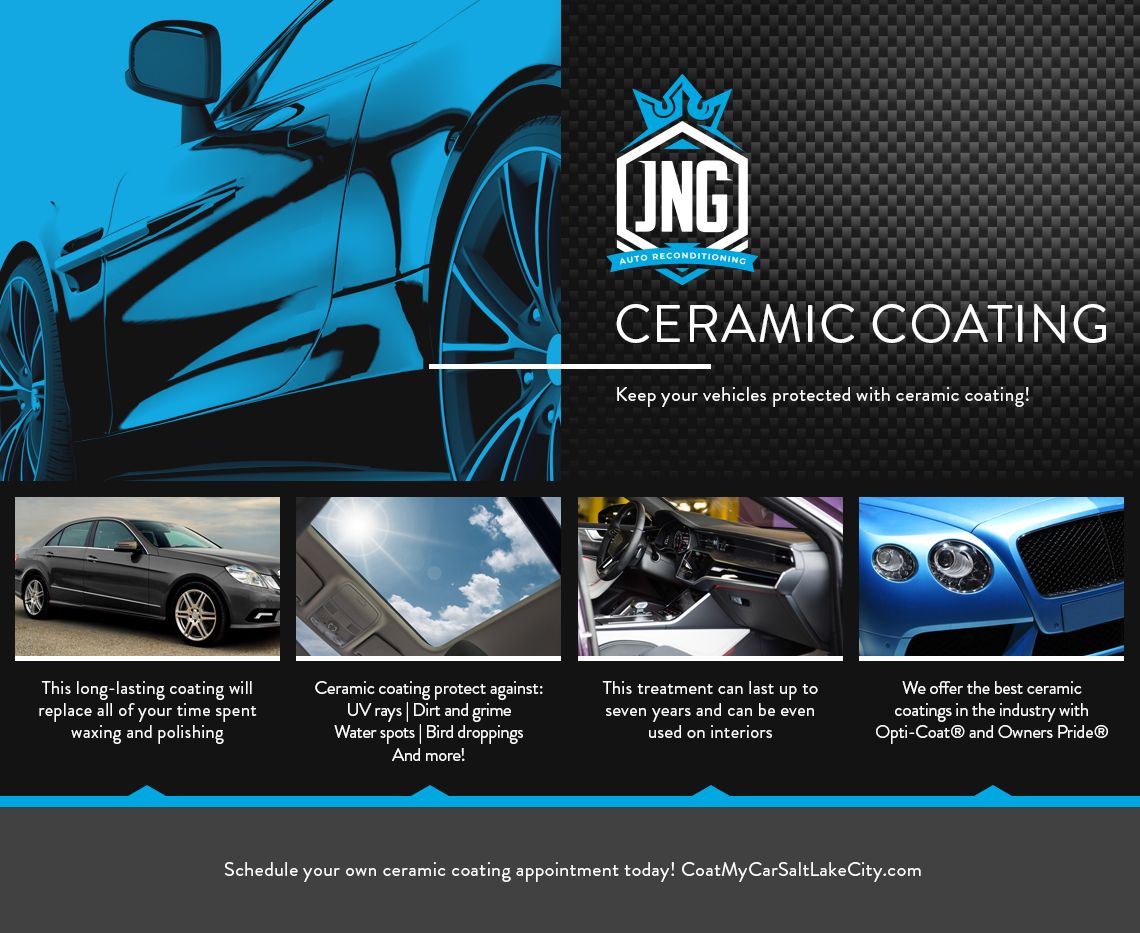 Some of the benefits of ceramic coating include:
UV resistance
Repels oil, dirt, and other grime
Easy to clean
Long-lasting protection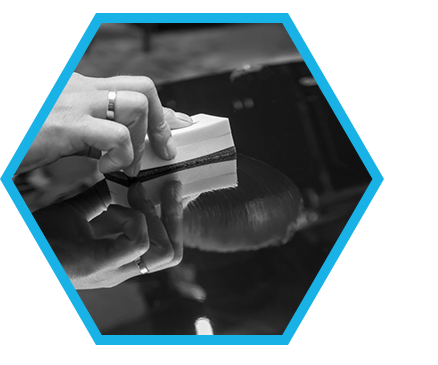 What Is Ceramic Coating?
On your car, you will have a clear coat of paint or finish on top of the colored paint. This is meant to protect the paint from chipping and wearing down, and it is often protected with waxes or sealants. However, these treatments only last weeks at a time depending on how much you drive. Ceramic coating is designed to change all of that and make your protection last for years! It is a polymer-based liquid that is installed by our team of professionals at JNG Auto Reconditioning. These polymers bond with your car's finish, making it resistant to UV rays, chemicals, swirling, water spotting, and much more. It also gives off a beautiful sheen when it's clean that doesn't require the addition of wax! Ceramic coatings are also resistant to acidic chemicals like bird droppings. While many factory clear coats will be permanently damaged, ceramic coating will be easy to clean and the glossy coat won't be affected.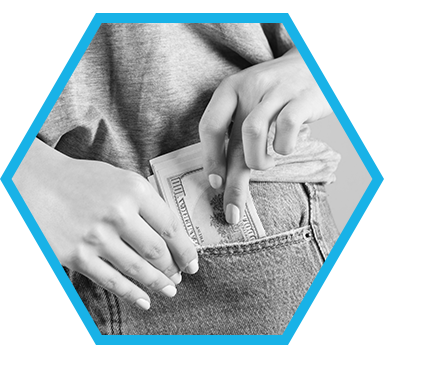 Saving Time And Money
While the initial cost of getting your car ceramic coated may seem high, it will actually save you money in the long run! You won't have to pay for materials or regular waxing services for up to seven years, and you won't be wasting time applying coats or spending time without your car as others polish your car for you. When you get a high-quality ceramic coat applied to your car, you'll simply have to worry about washing your car!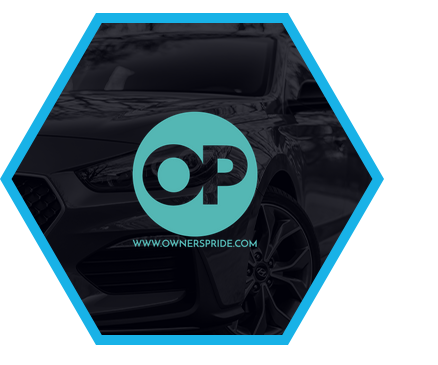 Opti-Coat®
One of the brands that JNG Auto Reconditioning is happy to partner with is Opti-Coat®. We are proud to offer the Opti-Coat Pro Plus Ceramic Paint Protection package, which delivers the most gloss and slickness available. It also increases the hydrophobic properties of your car's finish, meaning less water spotting!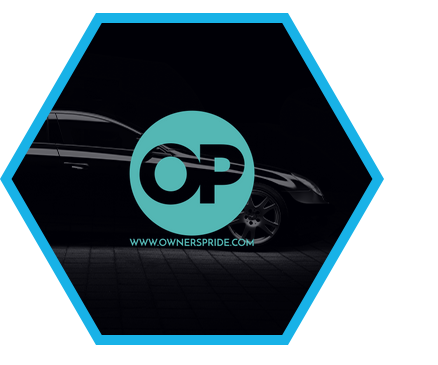 Owners Pride®
The other high-quality brand of ceramic coating that we offer is Owner's Pride®. With this type of coating, you can even apply it to metal and hard plastic surfaces on the interior of the vehicle. This can reduce stains, sun fading, burns, and more as you work to keep not only the exterior, but also the interior of your car in pristine condition. It also is up to 100 times thicker than standard waxes, making it able to protect your vehicle from more scrapes, dings, and other damages that can easily happen on the road.
Schedule Your Appointment Today
When you're ready to get the best protection possible for your car, you can count on the pros at JNG Auto Reconditioning. We will discuss the best treatment plans and brands with you to help your vehicle stay in the best condition that it can for the longest amount of time. Reach out to our team now to learn more about ceramic coating or to schedule your own appointment.